Water Heaters
Winston-Salem
New water heaters are far more energy-efficient than older models.
New water heaters are far more energy-efficient than older models.
Did you know water heaters are the second-highest source of energy usage in most homes? Water heaters typically account for about 15 to 25% of your monthly energy bill.
Water heater replacement depends on age, condition, and budget. Most water heaters typically last 10 to 15 years, and they can fail without warning. However, if your water heater is only a few years old, repair may be the way to go. The plus side, though, is that new water heaters are far more energy-efficient than older models.
Whether you repair or replace, water heaters will perform better and last longer if you flush the tank once a year to remove sediment. Build-up of sediment will cause issues with your water heater. Over time, water minerals react with steel, corroding water heater tanks. When water heaters spring a leak, repair isn't an option.
Bodenheimer Plumbing Services, Inc. offers an array of water heater types, such as: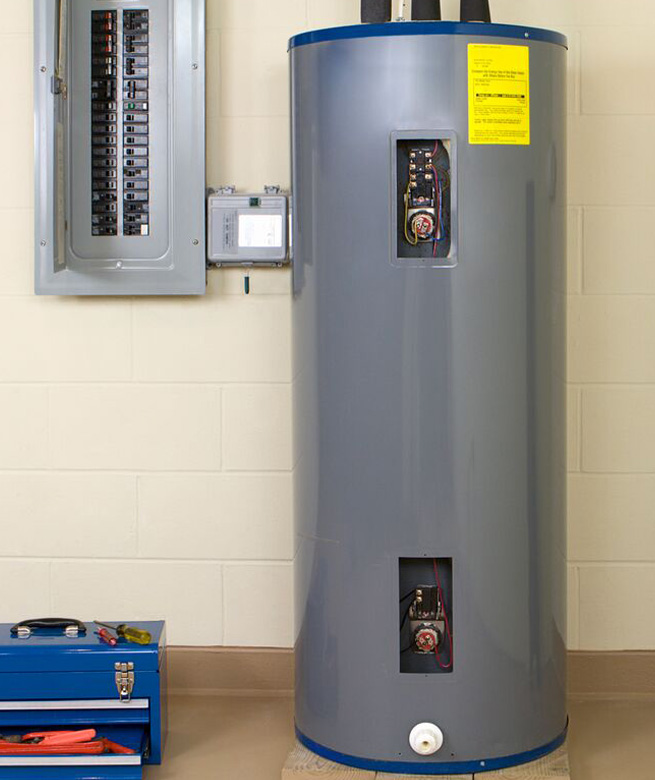 Water Heaters Services Near You
An ENERGY STAR-qualified heat pump water heater is one of the most efficient water heaters you can buy. That means lower operating costs – and lower monthly electric bills. In fact, most households are able to cut their water heating costs in half.
Contact Bodenheimer Plumbing Services, Inc. in Winston-Salem, North Carolina to help you choose the right one for your needs.
*Bodenheimer Plumbing Services, Inc. is a participating contractor for the Duke Energy Smart $aver® program. Ask us how you could qualify for up to a $350 rebate when you purchase a qualifying water heater!
Check rebate-eligible water heaters here.
AHRI-Certified Water Heaters
I had work performed at 2 locations. Plumbers were both great and very efficient with the time. Customer Service lady very nice. I highly recommend Bodenheimer, had used them in the past. Now Bodenheimer is my go to plumber!
We were in a bad position with a stoppage. We called multiple companies and spent hundreds of dollars with other companies only to be left in the same situation. One call to Jennifer and the stoppage is fixed as it was on the city side. Simple fix that didn't cost anything. The mere fact that she thought about our situation and not try to ring our pockets deserves a 5 star rating. Definitely my new plumber!
Couldn't have asked for a better experience. The plumber was sharp, honest, and wanted to make sure he did a wonderful job. He deserves a raise! Top notch plumbing in Winston Salem.
My house was built in 1959 so it needs constant TLC. I found Bodenheimer a few years ago and everytime I use them they are so nice, show up fast, on time, and fix/install whatever the issue is in a way that you know it won't be a problem again. They also explain what they did and why and their prices are reasonable. As a single woman I really appreciate how courteous and respectful the team is.
Contact us today for all your residential and commercial plumbing needs.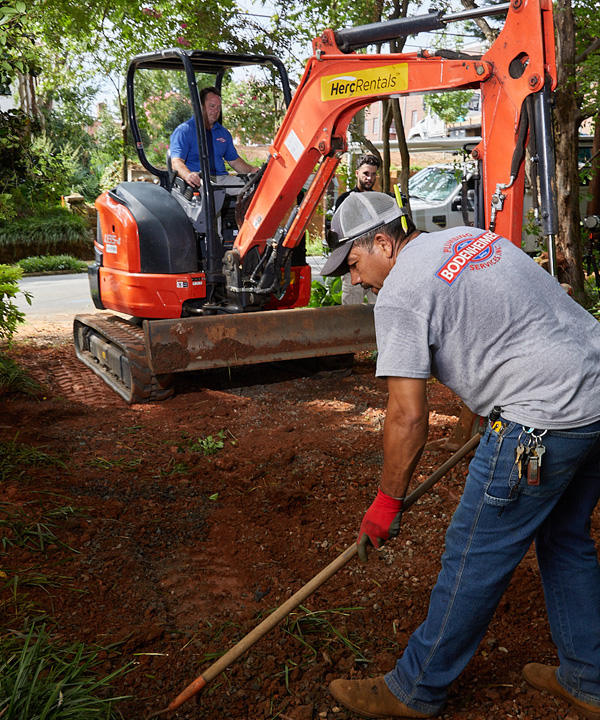 Please note that we don't monitor emails or social media on nights and weekends. For Emergency Service, please call (336)-788-3966.
Winston-Salem, Advance, Arcadia, Belews Creek, Bermuda Run, Bethania, Clemmons, Colfax, Germanton, Greensboro, High Point, Jamestown, Kernersville, King, Lewisville, Lexington, Mocksville, Oak Ridge, Pfafftown, Rural Hall, Stanleyville, Tobaccoville, Thomasville, Walkertown, Wallburg, Walnut Cove, Welcome, Yadkinville