The Triad's Trusted Plumber for Over 90 Years
Allow us to put your mind at ease!
We are the experts in the Triad for all of your plumbing needs.
Serving You Since the 1930's
Bodenheimer Plumbing: Serving Triad Families Since the 1930's
With many long-term staff and technicians, even our longest standing customers can feel part of the family environment. Our dedication to building relationships rather than making a quick sale has made us one of the most trusted residential and commercial plumbing companies in the Triad.
Our residential plumbing services encompass anything to do with your home's plumbing system. Simply stated, if water runs through it, or should, we have you covered. In addition, we also provide gas line installation and repair. If you are having any issues with water, sewer or drain lines, you can count on us to quickly diagnose the problem and resolve it effectively and efficiently. At Bodenheimer Plumbing Services, Inc., we are ready to help with any remodeling projects such as kitchens, baths and laundry rooms, or the relocation of water lines and sewer lines.
Our services for commercial properties include installations, upfits, upgrades, repairs, and any other commercial plumbing situations you are facing. If you need any type of changes to your building's plumbing system to keep up with your growing business, don't hesitate to contact us.
Serving Winston-Salem and the Triad Area
Commercial Plumbing
We can handle all your commercial plumbing needs from upfits to repairs.
Residential Plumbing
We cover it all – installations, repairs, inspections, and more!
Remodeling
Renovating your property to replace old plumbing and add modern features.
Full-Service Residential and Commercial Plumbing Solutions
We are committed to providing full-service residential and commercial plumbing solutions that will make your home or business run smoother and give you peace of mind that a major problem is not lurking in the background. Call us today to inspect your plumbing system or resolve any issues you may be having.
When we come out, there is a $89 minimum, and once the tech is on site they can give you a few options that would best fit your situation.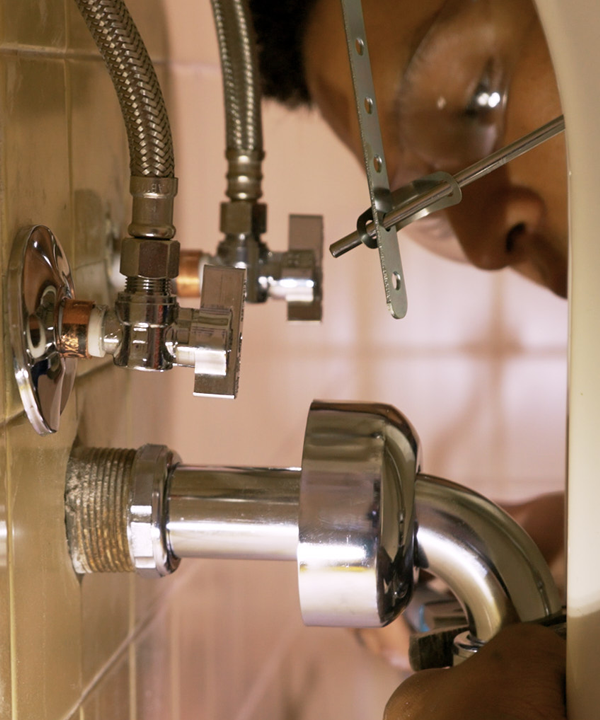 Keep Your Home's Plumbing System in Top Condition
Here at Bodenheimer Plumbing Services, Inc., our long-standing residential plumbing business in the Winston-Salem, North Carolina community has earned us a stellar reputation for quality, exemplary customer service, and superior workmanship. With over 90 years of serving the Triad community, there is very little we haven't seen and resolved regarding residential plumbing. 
From New Construction to Repairs, We'll Handle All Your Business Plumbing Needs.
Bodenheimer Plumbing Services, Inc. is with you from the very beginning, as you can call us for new construction services, such as, the design and build of your plumbing system. From conception to completion, we will get your new business off to a great start.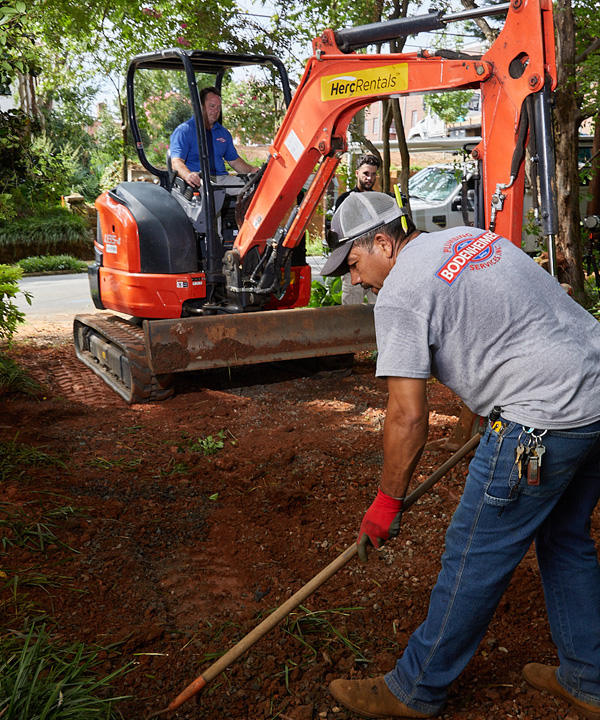 I had work performed at 2 locations. Plumbers were both great and very efficient with the time. Customer Service lady very nice. I highly recommend Bodenheimer, had used them in the past. Now Bodenheimer is my go to plumber!
We were in a bad position with a stoppage. We called multiple companies and spent hundreds of dollars with other companies only to be left in the same situation. One call to Jennifer and the stoppage is fixed as it was on the city side. Simple fix that didn't cost anything. The mere fact that she thought about our situation and not try to ring our pockets deserves a 5 star rating. Definitely my new plumber!
Couldn't have asked for a better experience. The plumber was sharp, honest, and wanted to make sure he did a wonderful job. He deserves a raise! Top notch plumbing in Winston Salem.
My house was built in 1959 so it needs constant TLC. I found Bodenheimer a few years ago and everytime I use them they are so nice, show up fast, on time, and fix/install whatever the issue is in a way that you know it won't be a problem again. They also explain what they did and why and their prices are reasonable. As a single woman I really appreciate how courteous and respectful the team is.
Saving You Money With Efficient Plumbing Services
Winston-Salem, Advance, Arcadia, Belews Creek, Bermuda Run, Bethania, Clemmons, Colfax, Germanton, Greensboro, High Point, Jamestown, Kernersville, King, Lewisville, Lexington, Mocksville, Oak Ridge, Pfafftown, Rural Hall, Stanleyville, Tobaccoville, Thomasville, Walkertown, Wallburg, Walnut Cove, Welcome, Yadkinville