Drain Cleaning
Winston-Salem
We offer drain cleaning services for residential and commercial properties.
We offer drain cleaning services for residential and commercial properties.
Have you ever really considered the drain system in your house? It's one of the most overlooked systems in the home. Your drain system is a complex system that is designed to keep sewer gasses from entering the home or business, and to remove solid waste and waste water.
Drain cleaning is an ideal preventative maintenance task to undertake every so often, so that any buildup can be eliminated and keep your drain system running smoothly. Some materials can get caught up on the sewer lines and are damaging to them. Therefore, getting them cleaned out can avoid a costly re-piping situation down the road.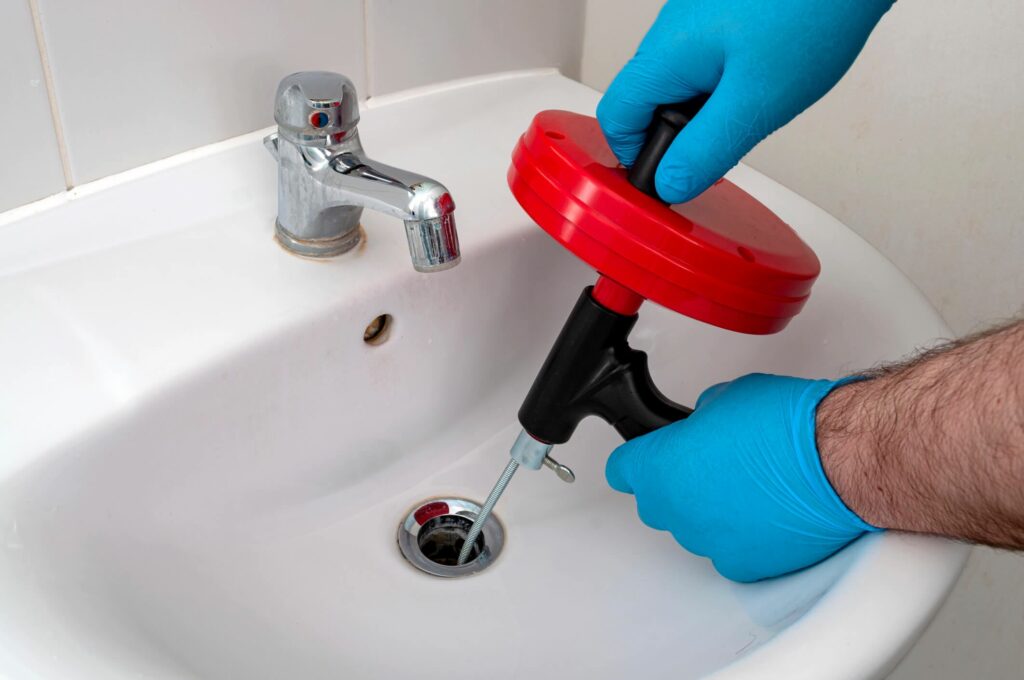 Drain Cleaning Services Near You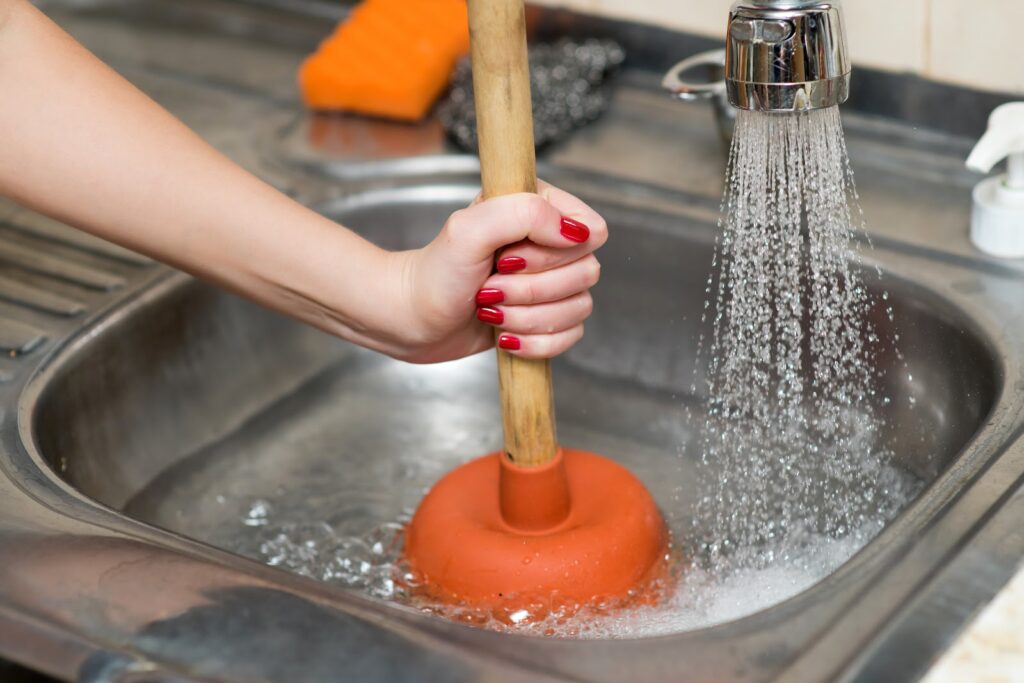 4 Signs You Should Look into Drain Cleaning
Getting a routine drain cleaning done on your property is great for maintenance. Not only do regular drain cleaning services prevent issues like backups due to clogs, but they can find other issues as well, such as tree roots starting to infiltrate your pipes. If you are on the fence about drain cleaning, here are a few signs that your home could use this beneficial service:
Most homeowners experience the occasional slow drain. Usually this is from a problem with a minor clog like hair or food particles. When you have regularly slow drains, however, that cause puddles around your feet when you shower or sinks that fill up as you wash your hands, that is something that needs experienced help.
Your drains are a network of pipes. If water is blocked from moving to the sewer in one direction, it is forced to go somewhere—which is often back up and out into another drain. These backups can be a sign of a serious clog and should be investigated by professionals.
3.
Normal Cleaners Ineffective.
As plumbers, we aren't opposed to you using the occasional drain cleaner. But when it turns into regular use, that is a problem that needs professional intervention.
Do your toilets overflow? Do they get clogged often? Drain cleaning can keep this nastiest of issues from happening on a regular basis, something we don't want our clients to worry about.
These are just some of the signs that you could benefit from a drain cleaning from Bodenheimer
Plumbing Services, Inc. To learn more about drain cleaning options, give us a call today.
At Bodenheimer Plumbing we offer sewer line repair and drain cleaning in Winston-Salem and the surrounding areas, should your problem be a broken line due to damage from tree roots, ground shifts, or simply wearing out. We can also perform a sewer line video inspection to rule out such issues or spot a problem before it exhibits symptoms.
Our goal is to keep the drains at your home or business free and clear, so you won't experience clogs or messy backups. If you have any questions about any of our drain cleaning services or would like to schedule an appointment, please don't hesitate to contact Bodenheimer Plumbing Services, Inc. at (336)788-3966.
I had work performed at 2 locations. Plumbers were both great and very efficient with the time. Customer Service lady very nice. I highly recommend Bodenheimer, had used them in the past. Now Bodenheimer is my go to plumber!
We were in a bad position with a stoppage. We called multiple companies and spent hundreds of dollars with other companies only to be left in the same situation. One call to Jennifer and the stoppage is fixed as it was on the city side. Simple fix that didn't cost anything. The mere fact that she thought about our situation and not try to ring our pockets deserves a 5 star rating. Definitely my new plumber!
Couldn't have asked for a better experience. The plumber was sharp, honest, and wanted to make sure he did a wonderful job. He deserves a raise! Top notch plumbing in Winston Salem.
My house was built in 1959 so it needs constant TLC. I found Bodenheimer a few years ago and everytime I use them they are so nice, show up fast, on time, and fix/install whatever the issue is in a way that you know it won't be a problem again. They also explain what they did and why and their prices are reasonable. As a single woman I really appreciate how courteous and respectful the team is.
Contact us today for all your residential and commercial plumbing needs.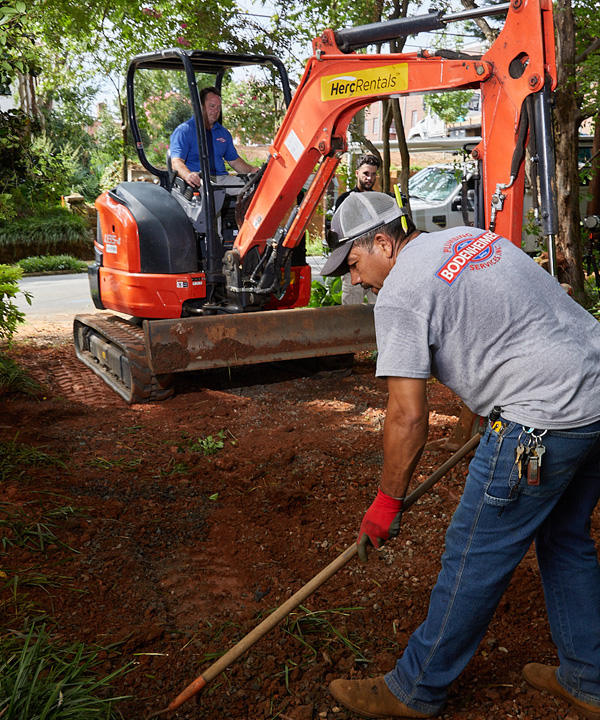 Please note that we don't monitor emails or social media on nights and weekends. For Emergency Service, please call (336)-788-3966.
Winston-Salem, Advance, Arcadia, Belews Creek, Bermuda Run, Bethania, Clemmons, Colfax, Germanton, Greensboro, High Point, Jamestown, Kernersville, King, Lewisville, Lexington, Mocksville, Oak Ridge, Pfafftown, Rural Hall, Stanleyville, Tobaccoville, Thomasville, Walkertown, Wallburg, Walnut Cove, Welcome, Yadkinville